Introduction
In recent years, there has been an explosion in the number of online social networking sites and traffic to these sites. Despite the large number of adults and children alike embracing these online sites, little research has been done, to date, to examine the potential adverse outcomes of such sites. This is likely to be partly due to the relatively recent uptake of these sites. As such, there will inevitably be a lag in research output focused on this topic.
In the meantime, it is worth monitoring online social networking activity closely as some of the longer-term adverse consequences are likely to be similar to those reported for online-gaming.

Statistics
Teenagers are keen users of the internet; 87% of teens aged between twelve and seventeen years use the internet, increasing to 94% for Year 11 and Year 12 students. While these data are from a study in the USA, the numbers are likely to be similar for Australian youth. A recent study found that 72% ofteenagers and young adults use social networking sites, compared to 39% of people over 30 years of age.

Types of social networking sites

Instant messaging is one of the most popular forms of online communication amongst the youth. It consists of sending real-time (instant) messages to another internet user. Instant messaging users can create a list of welcome guests and receive alerts when a message has arrived. This is basically a form of online texting. The most active users of instant messaging are older female teens; 82% of 15–17 year old females use instant messaging.

These websites allow users to create a personal profile that can contain personal information, photographs, videos and sound clips. Currently, the top five most visited social networking sites are Facebook, MySpace, Twitter, Flixster and LinkedIn. Facebook alone has over 200 million users worldwide.
Individuals must be at least thirteen years of age to create a MySpace profile and if a teen is less than sixteen years old, the profile must be set to private.
According to surveys, 91% of social networking teens say they use these sites to stay in touch with friends they see regularly, 82% use the sites to stay in touch with friends they rarely see in person, 72% use these sites to make plans, 49% use these sites to make new friends and 17% use social networking sites for flirting.
This is an increasingly popular teen activity, with the percentage of online teens that have created a blog or online journal increasing from 19% in 2004 to 28% in 2006. Females (35%) are much more likely to blog than males (20%). Teens living in lower income households were more likely to blog than those from high income households (35% compared with 24%).Online teens from single-parent homes were far more likely to blog than teens living with married parents (42% for single-parent households vs. 25% for teens who live with married parents).
In 2000, 55% of teens reported going to online chat rooms, whereas in 2006 only 18% of teens said they visited chat rooms. Since 2000, there have been prominent campaigns to raise awareness amongst parents and teenagers about the possible dangers of chat room spaces which may have contributed to the drop in popularity of this form of online networking.
There are gender and age differences in the use of chat rooms. A study reported that self-described men were slightly older (mean age 15.7 years) than self-described females (mean age 14.8 years), a proportion of individuals present themselves online as being of the opposite gender. Participants who described themselves as older chatted about more sexual themes. Males communicated more openly about sex, whereas females communicated on a more implicit level about sex. This pattern reflects the social norms regarding sexual expression for males and females.
According to a survey conducted in 2007, 37% of adult internet users who identified themselves as "single and actively looking for a romantic partner" had visited a dating website. There are very few online dating sites exclusively for teens, two of these are eSpinTheBottle and MyLOL.net. Users created profiles and then 'spin the bottle' (as in the childhood kissing game) electronically to obtain a random profile of someone they might be interested in. The site also has conventional matching options, including a search function. MyLOL.net is marketed as "Google's Number One Dating Site for Teens" and has more than 46,000 members worldwide. This website has a search function and is available for individuals between the ages of fourteen and 29 years.
Another option is TeenSpot, which offers chat rooms for its members, including ones titled "singles", "flirting" and "hottub".
Most popular online dating sites, such as eHarmony, Match.com.au and rsvp.com.au, require members to be at least eighteen years of age to join.
Internet dating may become an attractive option for teenagers since it provides a potentially anonymous forum to develop their sexual identity and initiate communication without fear of embarrassment that can be a risk with face-to-face encounters.

Benefits of social-networking sites
Although, often over shadowed by potential negative consequences of online interaction, the potential positive effects of online socialising have been documented.

Allows development of thought processes (cognition)
Online interactions provide the teen with a venue to:
learn and refine self control;

to relate to others and respect their viewpoints and opinions;

to express sentiments;

 

to engage in critical thinking and decision making.

Provides an avenue for an improved sense of self and identity
Peer acceptance and interpersonal feedback on the self, which are two important features of online social networking sites, are important predictors of self-esteem and wellbeing in the teenager.

Maintain contact with peers when changing schools or moving
Social networking sites not only provide a route for improved self-esteem and identity through positive reinforcement from friends, but are also an important way in which teens can maintain contact with peers when moving towns and/or schools. Social networking sites can give some stability during these difficult times.

Designated sites for health information dissemination or established sites can be exploited to disseminate health-related information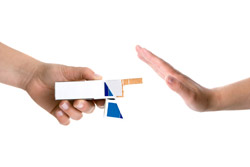 Many health care groups and community organisations are using social networking sites to get information to relevant groups, especially teenagers. Currently social networking sites are being used to connect youth who have diabetes and promote positive health and lifestyle messages. Issues surrounding the important topics of teenage depression, suicide and mental health are also being incorporated into social networking. Youth helplines and tips for managing teenage mental health issues are being advertised on these social networks. The use of online social networks to help people to quit cigarette smoking and to help people suffering from alcohol addiction is also under investigation.

Drawbacks and harmful consequences of social networking sites
The hazards of online social networking activities include attracting unwanted attention in the form of cyber-bullies or sexual predators. These types of harassments are more common amongst teens who communicate about sex online and among users of social networking sites.In addition, the public-display of risk-taking behaviour on social networking sites can result in potentially damaging social and professional consequences.
Cyberbullying is the use of electronic media, including email, text messages or social networking sites, to bully or harass an individual. Bullying can involve sending threatening messages, spreading vicious rumours, personal attacks and posting embarrassing material, i.e. photographs and videos.
Cyberbullying has some features that make it more appealing compared to normal bullying, the main one is the bully's anonymity provides the opportunity to communicate things they might not say to someone in person. Another issue with cyberbullying is that the bully is unable to judge the victim's response, as is possible with face-to-face contact. cyberbullying can occur any time, anywhere, day or night and this can leave the victim feeling trapped. Many cyberbullies think bullying is entertaining and funny, not realising the negative impact on the victim.
Many causes of death and illness in teens are associated with risk-taking activities, such as violence, sexual behaviour and substance abuse. The internet has the potential to provide teens with another avenue of risky behaviour. A review of MySpace profiles revealed that many users aged between fourteen and seventeen years of age showed familiarity with what is considered to be adult-orientated behaviour. Of the profiles, 20% included swear words, 18% referred to alcohol use, 2% reported marijuana use, 8% mentioned smoking and 5% included revealing photographs.
Social networking sites are a venue in which teenagers publicly display references to risky behaviours. Displaying risk behaviour information online has been associated with an increased chance of unwanted online attention from cyber-bullies and sexual predators.
Displaying risky behaviour publicly may also negatively impact on future opportunities for employment and university admissions. Social learning theory suggests that these displays may also promote modelling of risk behaviours among other adolescents who are exposed to these behaviours.
According to the USA's Center for Crimes Against Children Research Center, in 2006 an estimated 615 arrests were made for crimes in which youth victims were solicited for sex by someone they had met online. This is probably a gross underestimate of the problem since many sex crimes against minors never get reported.
Visiting chat rooms is an interactive behaviour related to receiving aggressive sexual solicitations. Chat rooms allow for immediate direct communication between participants and many of these geared to adolescents are known for explicit sexual talk, innuendo and obscene language. There is some evidence that adolescents who visit chat rooms are more likely to suffer depression, have histories of sexual abuse and to engage in risky behaviours than those that do not visit chat rooms. Females, as well as males who are gay or questioning their sexuality, are most at risk from sexual predators.
Child pornography production is another negative aspect of internet-based sex crimes. A study of online-child molesters found that one in five took sexually suggestive or explicit photographs of their victims or convinced victims to take photographs of themselves or friends, and 18% of child molesters sent their victims photographs of themselves in sexual poses.
Of the youth surveyed, 15% reported an unwanted sexual solicitation online in the previous year.These solicitations occurred via instant messaging, chat rooms and social networking sites.


Tips for managing social networking site use
It is not the internet or a specific place online per se, but rather online behaviour and psychosocial problems that are most influential in explaining the likelihood of online victimisation.
Parents monitoring teenagers' whereabouts and activities may be the most direct influence on adolescent behaviour and may serve to minimise risks. One study found that 36% of high school students reported that their parents set limits on internet use, but only about 20% reported that their parents wanted to know what they were doing online. Given that parental supervision is a key protective factor against teen risk-taking behaviour, it is reasonable to assume that unmonitored internet use may place adolescents at risk for cyberbullying, unwanted exposure to pornography, and potentially revealing personal information to sexual predators.
Some studies have reported that children whose parents monitored their online activities were less likely to disclose personal information, less likely to seek out inappropriate sites and less likely to conduct chat conversations with strangers.
Tips to minimise the adverse effects of online social networking:
Parents should know what their child is doing on the internet and ask about their internet usage;

Parents should be aware of where, what topics and with whom their children are talking online;

Set curfews for using the internet. Children do not need to use the internet late into the night; and

Place the computer in a shared space where it can be monitored, rather than in a bedroom.

More information
---
| | |
| --- | --- |
| | For more information on parenting, including child development milestones, work-life balance and tips for spending more time with family, see Parenting. |

For more information on technology and its impact on health,
childhood development and office injuries, as well as some useful
videos, see Technology and Health.
References
Lenhart A, Madden M, Hitlin P. Teens and technology: Youth are leading the transition to a fully wired and mobile nation [online]. 1 Washington DC: Pew Internet; 27 July 2005 [cited 1November 2010]. Available from: URL link
Enhart A, Purcell K, Smith A, Zickuhr K. Social media and mobile internet use among teens and young adults [online]. Washington, DC: Pew Internet; 3 February 2010 [cited 9 November 2010]. Available from URL link
Lenhart A, Madden M, Macgill A. Smith B. Teens and social media [online]. Washington, DC: Pew Internet; 19 December 2007 [cited 1 November 2010]. Available from: URL link
Kazeniac A. Social networks: Facebook takes over top spot

, Twitter climbs [online].

Boston, MA: Compete Pulse; 9 February

2009

[cited 1 November 2010]. Available from URL link
Pujazon-Zazik M, Park MJ. To tweet, or not to tweet: Gender differences and potential positive and negative health outcomes of adolescents' social internet use. Am J Mens Health. 2010;4(1):77-85. [Abstract]
Subrahmanyam K, Smahel D. Greenfield P. Connecting developmental constructions to the internet: Identity presentation and sexual exploration in online teen chat rooms. Dev Psychol. 2006;42(3):395-406. [Abstract]
Berson IR, Berson MJ, Ferron JM. Emerging risks of violence in the digital age: Lessons from educators from an online study of adolescent females in the United States. Journal of School Violence. 2002;1(2):51-71. [Abstract]
Valkenburg PM, Peter J. Preadolescents' and adolescents' online communication and their closeness to friends. Dev Psychol. 2007;43(2):267-77. [Abstract]
Valkenburg PM, Peter J, Schouten AP. Friend networking sites and their relationship to adolescents' well-being and social self-esteem. Cyberpsychol Behav. 2006;9(5):584-90. [Abstract]
Harter S. The Construction of the Self: A Developmental Perspective. New York: Guilford Press; 1999. [Book]
Ybarra M, Suman M. Reasons, assessments and actions taken: Sex and age differences in uses of Internet health information. Health Educ Res. 2008;23(3):512-21. [Abstract | Full text]
Brown B, Marin P. Adolescents and electronic media: Growing up plugged [online].

Washington, DC: Child Trends; May 2009

[cited 4 November 2010]. [Full text]

Willard NE. Cyber-bullying and cyber-threats: Responding to the challenge of online social aggression, threats and distress. Champaign, IL: Research Press; 2007. [Book]
Twyman K, Saylor C, Taylor LA, Comeaux C. Comparing children and adolescents engaged in cyberbullying to matched peers. Cyberpsychol Behav Soc Netw. 2010;13(2):195-9. [Abstract]
Hinduja S, Patchin JW. Personal information of adolescents on the Internet: A quantitative content analysis of MySpace. J Adolesc. 2008;31(1):125-46. [Abstract]
Mitchell KJ, Wolak J, Finkelhor D. Trends in youth reports of sexual solicitations, harassment and unwanted exposure to pornography on the Internet. J Adolesc Health. 2007;40(2):116-26. [Abstract | Full text]
Wolak J, Mitchell K, Finkelhor D. Unwanted and wanted exposure to online pornography in a national sample of youth Internet users. Pediatrics. 2007;119(2):247-57. [Abstract | Full text]
Bandura A. Social Learning Theory. New York: General Learning Press; 1977. [Book]
Wolak J, Finkelhor D, Mitchell K. Trends in arrests of online predators [online].

Durham, NH: University of New Hampshire; 30 March 2009

[cited 1November 2010]. [Full text]
Finkelhor D, Ormrod RK. Characteristics of crimes against juveniles. Juvenile Justice Bulletin. 2000:2-12. [Abstract | Full text]
Mitchell KJ, Finkelhor D, Wolak J. Youth Internet users at risk for the most serious online sexual solicitations. Am J Prev Med. 2007;32(6):532-7. [Abstract]
Beebe TJ, Asche SE, Harrison PA, Quinlan KB. Heightened vulnerability and increased risk-taking among adolescent chat room users: results from a statewide school survey. J Adolesc Health. 2004;35(2):116-23. [Abstract]
Wolak J, Finkelhor D, Mitchell KJ, Ybarra ML. Online "predators" and their victims: myths, realities, and implications for prevention and treatment. Am Psychol. 2008;63(2):111-28. [Abstract | Full text]
Taylor M, Quayle E (eds). Viewing Child Pornography on the Internet: Understanding the Offence, Managing the Offender, Helping the Victims. Dorset: Russell House Publishing; 2005. [Book]
Wolak J, Finkelhor D, Mitchell K. Internet-initiated sex crimes against minors: implications for prevention based on findings from a national study. J Adolesc Health. 2004;35(5):424 e11-20. [Abstract | Full text]
Ybarra ML, Mitchell KJ, Finkelhor D, Wolak J. Internet prevention messages: Targeting the right online behaviors. Arch Pediatr Adolesc Med. 2007;161(2):138-45. [Abstract | Full text]
Aslanidou S, Menexes G. Youth and the Internet: Uses and practices in the home. Computers and Education. Computers & Education. 2008;51:1375-91. [Abstract]
Rosen LD, Cheever NA, Carrier ML. The association of parenting style and child age with parental limit setting and adolescent MySpace behavior. Journal of Applied Developmental Psychology. 2008;29(6):459-71. [Abstract]
Eastin M, Greenberg B, Hofschire L. Parenting the internet. Journal of Communication. 2006;56(3):486-504. [Abstract]
Livingstone S. Strategies of parental regulation in the media-rich home. Computers in Human Behaviour. 2007;23(3):920-41. [Abstract]
Kind T. The Internet as an adjunct for pediatric primary care. Curr Opin Pediatr. 2009;21(6):805-10. [Abstract]
Richter JG, Becker A, Schalis H, Koch T, Willers R, Specker C, et al. An 'ask-the-expert service' on a rheumatology website: Who were the users and what did they look for? Arthritis Care Res (Hoboken). 2010. [Abstract | Full text]
Atack L, Luke R, Chien E. Evaluation of patient satisfaction with tailored online patient education information. Comput Inform Nurs. 2008;26(5):258-64. [Abstract]
Ybarra ML, Eaton WW. Internet-based mental health interventions. Ment Health Serv Res. 2005;7(2):75-87. [Abstract]
Elfrink V, Schlachta-Fairchild L, Szczur M, Chang HF, Young-Weeden E, Rocca M. The Preventing Suicide Network: Delivering online tailored resources to those who help others. Stud Health Technol Inform. 2006;122:1001. [Abstract]
Selby P, van Mierlo T, Voci SC, Parent D, Cunningham JA. Online social and professional support for smokers trying to quit: An exploration of first time posts from 2562 members. J Med Internet Res. 2010;12(3):e34. [Abstract | Full text]