What is Bird Flu (Avian Influenza)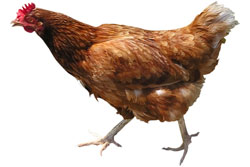 Bird flu or avian flu is an infectious disease of birds caused by type A strains of the influenza virus. Bird flu, which was first identified in Italy more than 100 years ago, occurs worldwide.
Fifteen subtypes of influenza virus are known to infect birds, thus providing an extensive reservoir of influenza viruses potentially circulating in bird populations. To date, all outbreaks of the highly pathogenic form have been caused by influenza A viruses of subtypes H5 and H7.
Within a country, bird flu can spread easily from farm to farm. Large amounts of avian flu is secreted in bird droppings, therefore contaminating dust and soil. An airborne virus can spread bird flu from bird to bird, causing infection when the avian flu is inhaled.
Contaminated equipment, vehicles, feed, cages or clothing – especially shoes – can also carry bird flu from farm to farm. Avian flu can be carried on the feet and bodies of animals, such as rodents, which act as "mechanical vectors" for spreading the bird flu. Limited evidence suggests that flies can also act as mechanical vectors.
Droppings from infected wild birds can introduce avian flu into both commercial and backyard poultry flocks. The risk that the bird flu nfection will be transmitted from wild birds to domestic poultry is greatest where domestic birds roam freely, share a water supply with wild birds, or use a water supply that might become contaminated by droppings from infected wild-bird carriers.So-called "wet" markets, where live birds are sold under crowded and sometimes unsanitary conditions, can be another source where bird flu spreads.
Bird flu viruses do not usually infect humans, however, several cases of human infection with bird flu viruses have occurred since 1997.
Statistics on Bird Flu (Avian Influenza)
There are several types of avian influenza, those that cause infection and even death in humans are called highly pathogenic avian influenza (HPAI). The strain of the virus that is currently causing outbreaks in humans is called the H5N1 strain.

Confirmed instances of avian flu viruses infecting humans since 1997 include:
1997: In Hong Kong, bird flu A (H5N1) infected both chickens and humans. This was the first time that an bird flu virus had ever been found to transmit directly from birds to humans. During this outbreak eighteen people were hospitalized and six of these eighteen died. To control the outbreak, authorities killed about 1.5 million chickens to remove the source of the bird flu virus. Scientists determined that the avian flu spread primarily from birds to humans, though a rare person-to-person infection was noted.
1999: In Hong Kong, cases of avian flu A H9N2 were confirmed in two children. Both bird flu patients recovered, and no additional cases were confirmed. The evidence suggested the main mode of transmission was from bird to human. However, the possibility of person-to-person transmission remained open.
2003: Two cases of bird flu A (H5N1) infection occurred among members of a Hong Kong family that had traveled to China. One person recovered, the other died. Another family member died of a respiratory illness in China, but no testing was done.
2003: Avian flu A (H7N7) infections among poultry workers and their families were confirmed in the Netherlands during an outbreak of avian flu among poultry. More than 80 cases of H7N7 illness were reported and one patient died (a veterinarian who had visited an affected farm). There was evidence of some human-to-human transmission.
2004: The deadly H5N1 strain of bird flu has caused the death of 22 people (in mainly Vietnam and Thailand), and the cull of some 80 million chickens since an outbreak in early January that has affected 10 Asian countries. The United Nations has urged Asian countries not to relax in the war on bird flu as the epidemic is still spreading in Cambodia, China, Indonesia and Laos.Milder strains of the avian flu have also been recently reported in the US (Texas) and Taiwan, causing widespread culling of birds, however, these have not been shown to affect humans.
2005: Outbreaks of bird flu in 2005 include various cases of infected poultry in European countries including Turkey, Romania and Greece. Human infections of the H5N1 strain have been reported in Cambodia, Indonesia, Thailand and Vietnam. Cases are numbered at slighly over 100, with deaths from Avian Bird Flu counted at 62 (as of October 2005).
Risk Factors for Bird Flu (Avian Influenza)
Experts say bird flu is probably spread by migrating birds. The affected people are thought to have caught avian flu from direct contact with infected poultry.
Infected birds shed the bird flu virus via their saliva, faeces, or nasal secretions. Birds can become infected when they have contact with surfaces contaminated with excretions, or contaminated excretions themselves.
Apart from being highly contagious between birds, avian flu viruses are readily transmitted by mechanical means, such as by contaminated equipment, vehicles, feed, cages, or clothing. Highly pathogenic viruses can survive for long periods in the environment, especially when temperatures are low.
Fears persist that bird flu could combine with a human flu virus to become a deadly disease that could spread among people. There is also concern that avian flu may have crossed into other species after the deaths of a rare leopard and two domestic cats in Thailand.
| | |
| --- | --- |
| | |
For information on avoiding flu, see Tips to Prevent Colds and Flus.

Progression of Bird Flu (Avian Influenza)
Based on data from six of the cases of bird flu, the median time between exposure to avian flu and onset of illness is 3 days (range 2-4 days). In these ten patients, the mortality rate was high, with death occurring a mean of 10 days after onset of bird flu.
However, these cases were identified by alert clinicians in tertiary care hospitals and cannot be taken to be representative of the full range of illness that H5N1 may cause.

How is Bird Flu (Avian Influenza) Diagnosed?
The following investigations may be useful as general investigations in diagnosing influenza, however, are not specific to avian flu:
CRP;
Sputum culture;
Blood cultures;
Chest x-ray.
Prognosis of Bird Flu (Avian Influenza)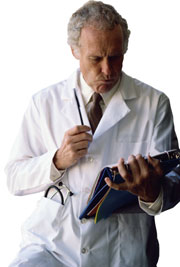 The prognosis for avian flu varies greatly. History would indicate that the initial bird flu prognosis is good, but the deadly strains of the avian flu mutate quickly and can often have associated mortality rates as high as 90%.

How is Bird Flu (Avian Influenza) Treated?
Two classes of
bird flu drugs
are available. These are the
M2 inhibitors
(amantadine and rimantadine) and the
neuraminidase inhibitors
(oseltamivir and zanimivir). These bird flu drugs have been licensed for the prevention and treatment of human influenza in some countries, and are thought to be effective regardless of the causative strain.
However, initial analysis of avian flu isolated from the recently fatal cases in Vietnam indicates that the viruses are invariably resistant to the M2 inhibitors. Further testing is under way to confirm the resistance of amantadine. Network laboratories are also conducting studies to confirm the effectiveness of neuraminidase inhibitors against the current H5N1 strains.
Current
bird flu vaccines
, when administered to high-risk groups such as poultry cullers, protect against circulating human strains. Avain flu vaccines reduce the threat of infection from human and avian viruses simultaneously for those who are at high risk of exposire. Dual infections give the avian and human viruses an opportunity to exchange genes, possibly resulting in a new influenza virus subtype with pandemic potential.
Annual bird flu vaccines are produced for routine use in protecting humans during seasonal epidemics of influenza. They offer no protection against infection by the H5N1 avian virus.
WHO has issued guidelines for the vaccination, using the current trivalent influenza vaccine, for groups considered at high risk of exposure in countries experiencing outbreaks of highly pathogenic H5N1 avian influenza in poultry.
Travellers to countries in Asia with documented H5N1 outbreaks should avoid poultry farms, contact with animals in live food markets, and any surfaces that appear to be contaminated with faeces from poultry or other animals.
For more information, see Influenza Vaccination.

More information
| | |
| --- | --- |
| | For more information on the common cold and influenza, types of influenza and treatments and tips for preventing influenza, see Cold and Flu. |
Bird Flu (Avian Influenza) References
Fact sheet: Avian influenza ("bird flu") [online]. North Sydney, NSW: NSW Government Health; 2005 [cited 29 September 2005]. Available from: URL link
Special reports: Bird flu [online]. London: BBC News; 2005 [cited 2 November 2005]. Available from: URL link
Avian influenza (bird flu) [online]. Atlanta, GA: Centers for Disease Control and Prevention; 2005 [cited 29 September 2005]. Available from: URL link
Derlet RW, Sandrock CE, Lawrence R. Influenza [online]. Omaha, NE: eMedicine; 2004 [cited 29 September 2005]. Available from: URL link
Practical guidelines for infection control in health care facilities [online]. Geneva: World Health Organization; 2004 [cited 29 September 2005]. Available from: URL link
Preliminary clinical and epidemiological description of influenza A (H5N1) in Viet Nam [online]. Geneva: World Health Organization; 2005 [cited 29 September 2005]. Available from: URL link
All content and media on the HealthEngine Blog is created and published online for informational purposes only. It is not intended to be a substitute for professional medical advice and should not be relied on as health or personal advice. Always seek the guidance of your doctor or other qualified health professional with any questions you may have regarding your health or a medical condition. Never disregard the advice of a medical professional, or delay in seeking it because of something you have read on this Website. If you think you may have a medical emergency, call your doctor, go to the nearest hospital emergency department, or call the emergency services immediately.